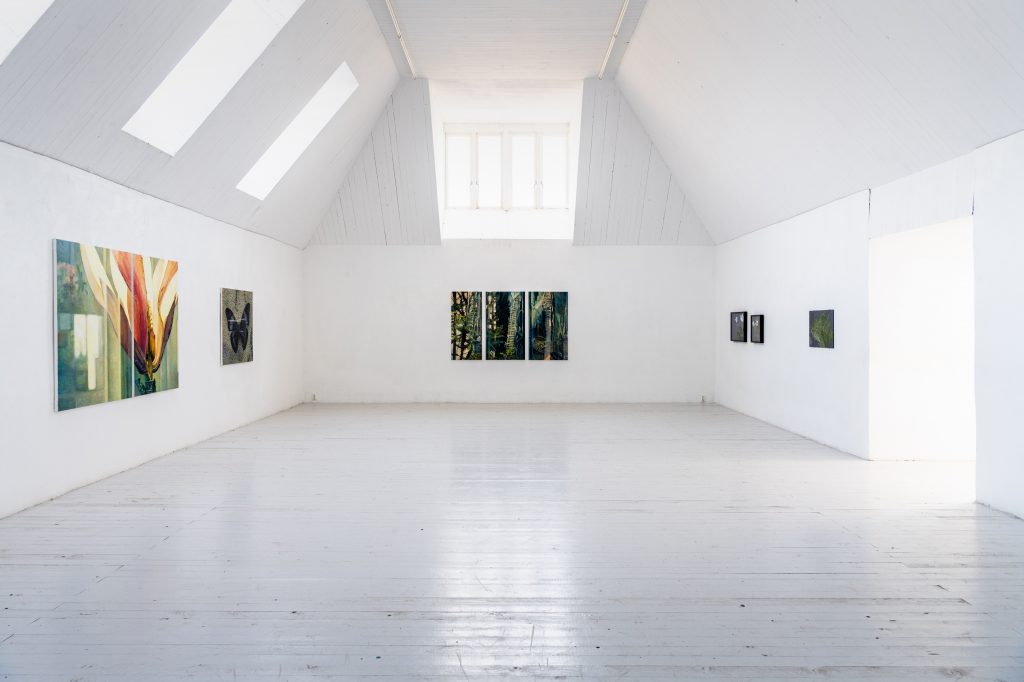 (for english version, please scroll down)
Mitt senaste projekt Mimicry visades 5 april – 2 maj på Vargåkra Gård Konsthall. Tillsammans med Vera Friséns landskapsmålningar i lilla galleriet.
Mimicry från grekiska adjektivet mimētikos, betyder "härmande", "efterliknande" "imiterande". Inom evolutionär biologi betyder mimicry ungefär "skyddande likhet", och är en form av beteende utvecklat bland mindre djur, framför allt insekter samt växter, där arten på något sätt imiterar en annan arts utseende för att avskräcka predatorer.
I skuggan av den pågående miljökatastrofen finns de som ser lösningen i vetenskapliga metoder som går ut på att modifiera levande organismer och skapa artificiellt liv. I verken möter dystopi utopi liksom ljus och mörker. Bakom den till synes forföriska ytan ligger något som oroar. De ojämna skikten skapta med impasto, en blandning av olika organiska material, får de avbildade växterna att se ut som om de blivit modifierade genom genetiska experiment.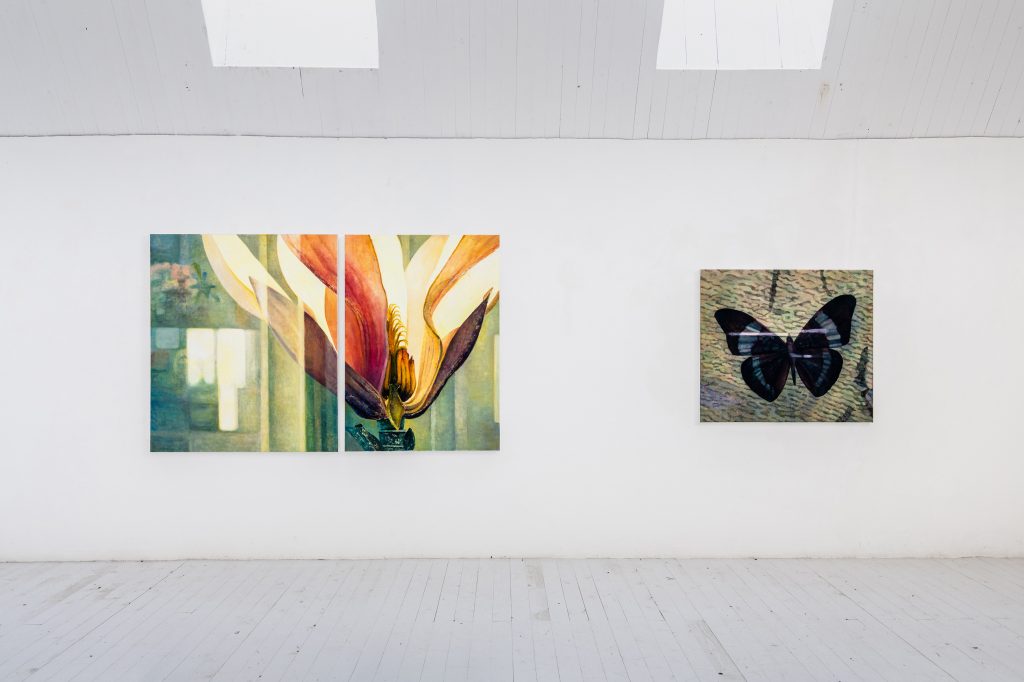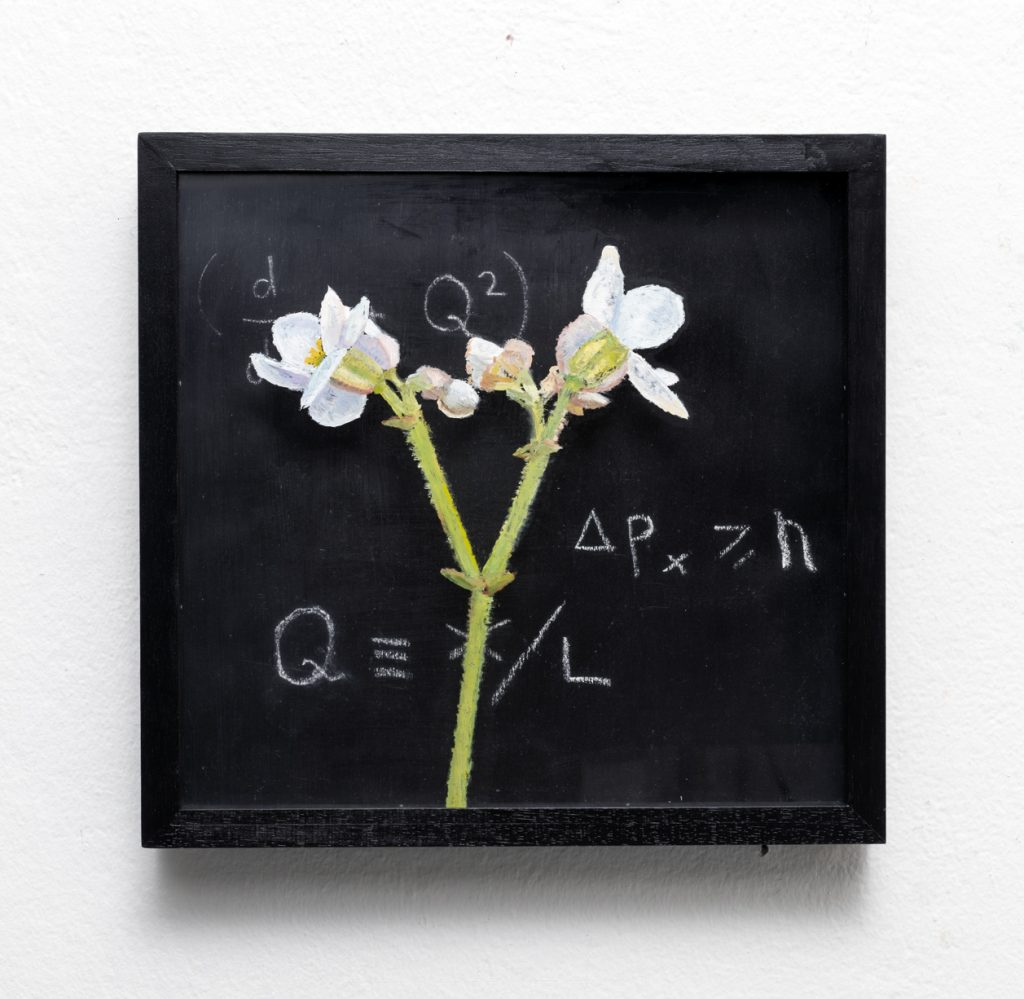 Speglingar återkommer som en röd tråd i mina senaste verk. Kan speglingarna i målningarna fungera som en plats utan tid och rum, bortom hierarkiska uppdelningar och fysiska lager? En plats som erbjuder ett omvänt perspektiv och kastar om våra föreställningar om hur vi ser på oss själva, i relation till det ursprungliga och civilisationen.
In my new exhibition (april 5 until may 2), at Vargåkra Gård Konsthall, a serie of works untiteled Mimicry are exhibited in the big gallery-space. In the smaller gallery space, landscape paintings by Vera Frisén.
Mimicry comes from a greek word mimētikos, and refers to imitation, mime.
In evolutionary biology, mimicry is an evolved resemblance between an organism and another one. Especially used by insects and plants, mimicry functions to protect a species from predators.
In the shadow of the ongoing environmental crisis, there are those who see the solution in scientific methods that involve genetically modified living organisms in order to create artificial life.